Description:
The toddler gardening blower toy made of plastic is adorable and lightweight, measuring 16.5"×4.3"×7"/42cm×11cm×18cm, perfect size for toddlers. NOTE: This toy leaf blower requires three AA batteries(not included).
This leaf blower toy, with its realistic appearance and sound, can make children feel like a good helper to their parents, especially for those who like to help in the yard.
Playing outdoor blower toy can improve your kids' hands-on ability, and let your kids enjoy hours of backyard fun while building up their body.
Easy to use. Put the batteries in, hold down the switch then you can use it.
Perfect gifts for kids who like to help around the yard. Lovely gifts for boys and girls on birthday, New Year, Thanksgiving, Easter, Halloween, Christmas, etc. Also can be educational reward or good behavior incentive.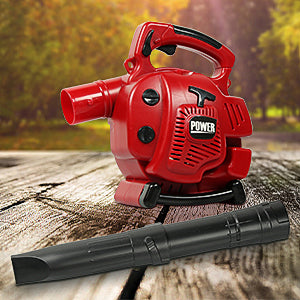 Bright colors and cute appearance
Realistic sound effects and blowing air

Durable plastic material

Easy to assemble and store

Suitable for young children, preschool and kindergarten children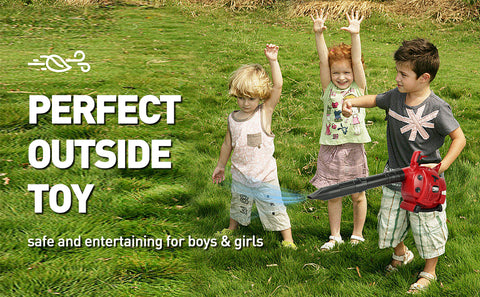 The leaf blower has a similar appearance to a real leaf blower with a long nose and handle on the motor for the child to grab. The nose is black and the handle is red. Perfect blower tool toy for kids who love to help around the yard but not allowed to use the power tools, safe and interesting. At the same time, it can also improve children's hands-on ability.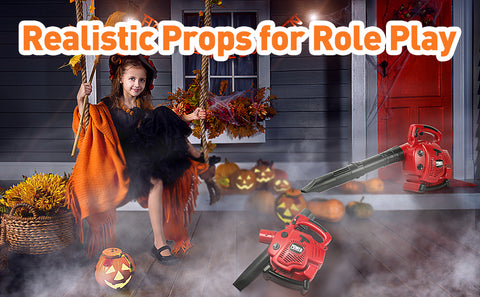 This leaf blower toy can be used as props for kids' masquerade parties or Halloween costumes. It is lifelike and portable.