Description:
Package: 8 COLORFUL INFLATABLE BOUNCE BALL IN RANDOM PATTERNS + 1 hand pump + 1 storage bag. These inflatable bounce balls deflate on arrival for efficient delivery, but they are easy to inflate with a hand pump. (ATTENTIONS: the needle is in the handle of the pump).

These lighting up bouncy balls are made of thickened PVC, non-toxic, reliable and safe to use. High quality PVC material withstands puncture and leakage.

Easy to play. Inflate them with hand pump. When inflated, tap the ball and it will light up. If you don't bounce the ball for about 10 seconds, the light will automatically turn off.

Equipped with light, the colorful kickball can glow once you tap it. Combined with bright colors and different interesting patterns, these kick balls are so cute and eye-catching, and will be a huge hit with kids!

You can use these handballs anywhere you want, indoors or outdoors, such as backyard, garden, playground, school, park, camping, beach, etc. Perfect for square ball, kickball, dodgeball, handball or any other fun activity. Ideal party favor for Halloween, carnival, Christmas, Thanksgiving, Easter, graduation, birthday, wedding and so on, adding festive atmosphere. Great gifts for kids' birthday, New Year, Children's Day, class prizes, education rewards, carnivals prizes, etc.

These flashing ball toys are bright in color, making it easier for you to find it while playing

These inflatable dodge balls are suitable for any playground game, like dodgeball, kickball, handball, wall ball, and so on.

These light up handball inflate easily and stay inflated.

You can play these glowing in the dark lighting up balls at the park, backyard, school, beach, grassland, campsite, pool, etc.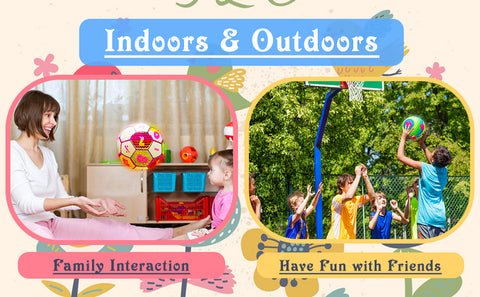 Lovely Flashing Inflatable Bouncy Balls for Kids and Adults
A must-have item for parent-child activities.

Keep your kids away from electronic products for hours. Stay active and keep healthy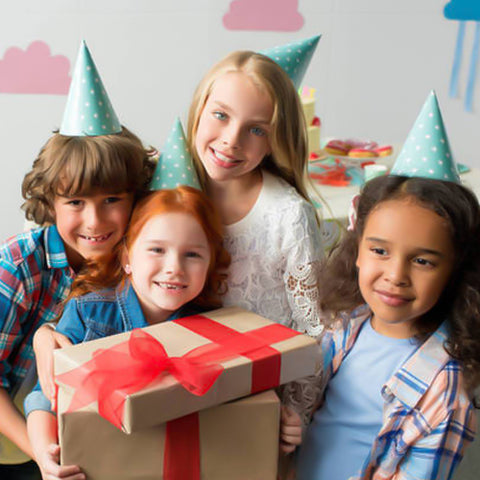 These flashing handballs are lovely birthday gifts for toddlers, kids, boys and girls.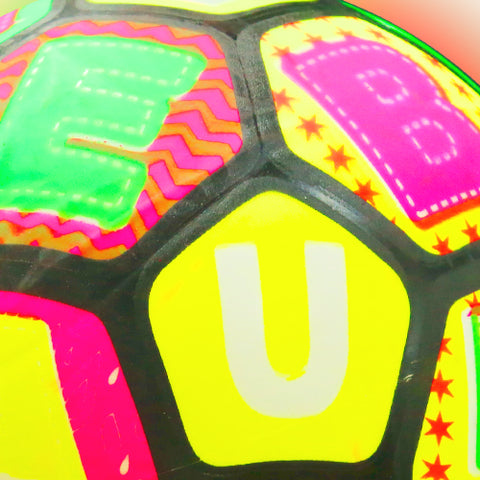 There are letters and figures on the playground bouncy balls. Children can play and learn at the same time.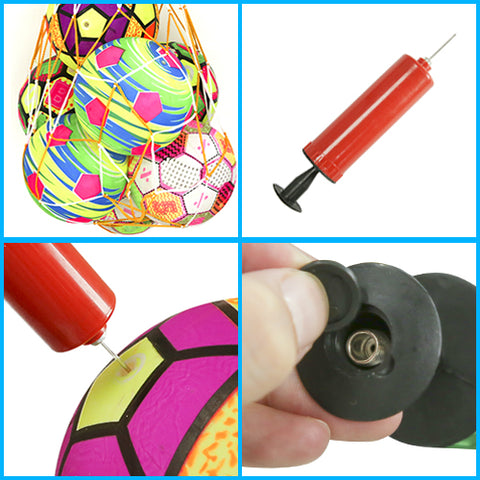 Pump - Easy to use
Ball- Easy to inflate and deflate
Bag- Easy to store after playing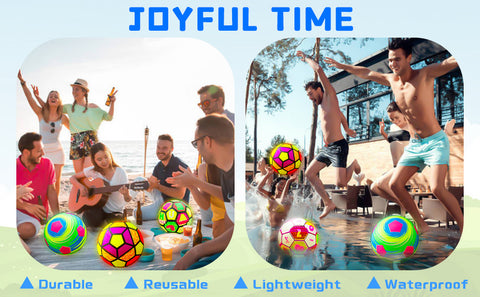 Glowing in the Dark Colorful Bouncy Handballs Outdoor Pool Beach Games
These glowing light up beach balls are great for pool parties, beach parties, birthday parties, wedding receptions, or glow in the dark parties and so on. Enjoy yourself!