Description
The diameter of each fidget ball is about 3.5cm (1.38inch), lightweight and portable, which can be easily put into your pocket.
Made of reliable plastic material, these are sturdy enough that it won't break easily and can be used for a long time.
It's easy to play. Hold the bearings on both sides and move the ball, then the soccer ball can spin and light up.
Small spinners are excellent prize box toys for kids, goodie bag stuffers and fun gifts for kids. Perfect party favors for various party, kid's birthday party, anniversaries, weddings, Christmas, Halloween, Valentines, Easter, Celebrations, New Year Party or any other cheerful events.
Package: 15 pieces in random colors.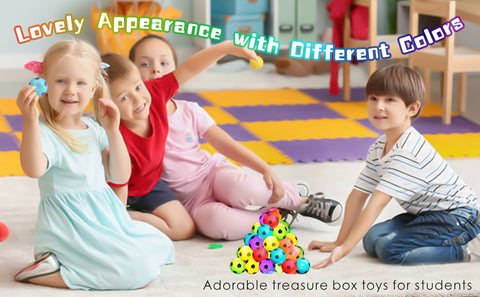 Adorable Flashing Soccer Spinning Tops Fidget Ball Toys for Kids
Good choice for classroom games, school prizes or treasure box.

With bright colors, these soccer spinners are helpful for the development of children's visual ability.

Conducive to increasing concentration and improve kids' finger flexibility.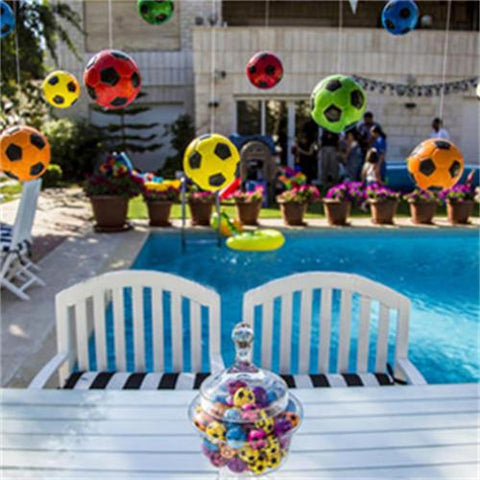 Perfect soccer theme party favors
Soccer fans will be definitely surprised and excited when they receive these little cute lighting up soccer spinning tops.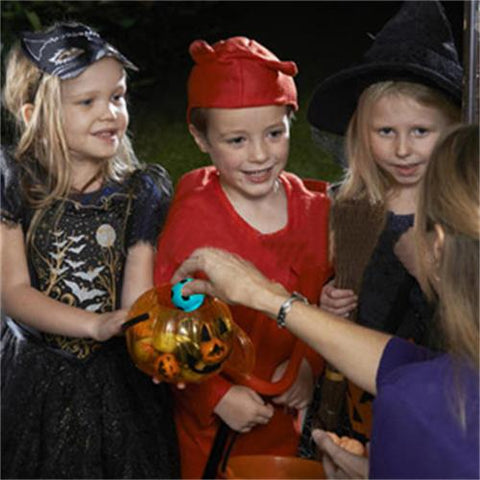 Nice alternative to candy on Halloween.
How about replacing candies with these glowing soccer spinner to children on Halloween? Absolutely will be a hit with kids.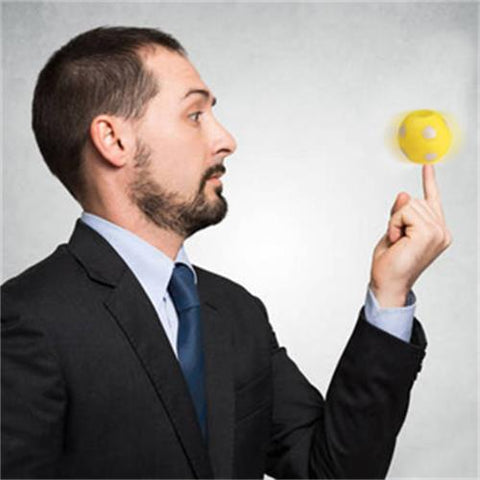 Excellent Stress Reliever
Why don't you try these little things when stressed out? They can distract your attention and alleviate your stress to some extent.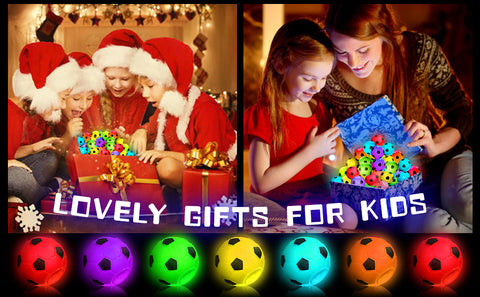 Widespread Applications
These light up soccer stress fidgets balls can be widely applied as birthday party supplies, return gifts, hands out, giveaways, school class students rewards, soccer theme party decorations, party favors, goodie bag fillers, Easter egg fillers, Easter basket stuffers, stocking stuffers, treasure box, holiday gift, carnival prizes and so on. Also interesting gifts for birthday party, school activities, holiday party, Halloween, Easter party, Christmas, etc.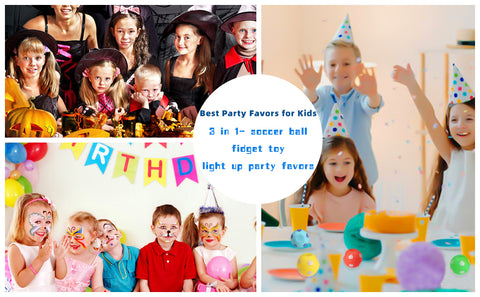 More from this collection